The Lesbian Dating Sites That Are Best For Long Term Relationships
4 min read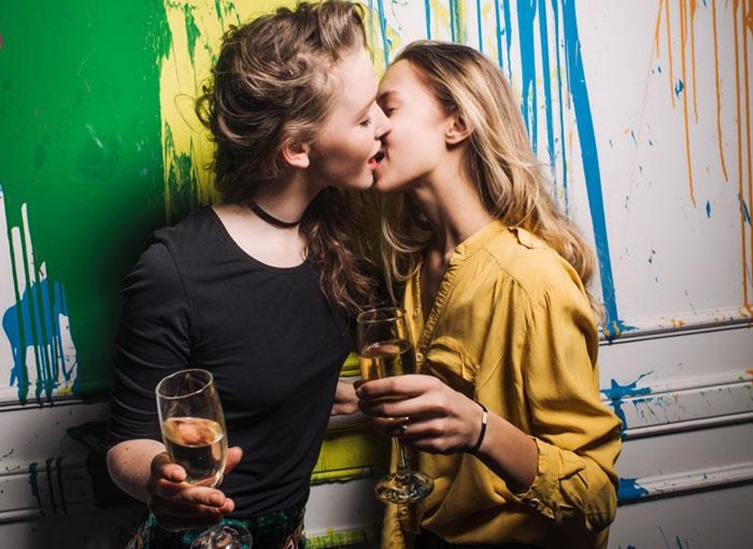 We have to face the fact that online dating is challenging, no matter who or where you are. It does not matter if you are straight, gay, bisexual or lesbian, because matchmaking causes challenges due to millions of people that use them in the first place.
If you are a bisexual or lesbian woman interested in dating other women, the process of finding that special someone could be problematic, the main reason for that is the idea that world is catered for straight couples, and the same thing works for online platforms.
The easiest way to learn about best and worst lesbian dating sites is by checking here.
Therefore, finding a safe place to connect with other girls comes with certain risks. Fortunately, you can choose a wide array of platforms, and the question is which one is the best for your needs and requirements.
1.OkCupid
This is one of the biggest and most prominent mainstream dating platforms that come with lesbian-friendly features and matchmaking. Even though it is not explicitly made for lesbians but a mainstream audience, you will have ways to get a safe and comfortable experience.
You can easily choose various gender markers and go beyond usual preferences that come with other dating sites. Gender identity includes a genderqueer, genderfluid, cis woman, transfeminine, androgynous, bigender and many more.
Apart from lesbian features, you can list your orientation as homoflexible, demisexual, asexual, queer, and so on. These options are a clear demonstration that OkCupid wants to create a perfect atmosphere where everyone is welcome.
While you can find other platforms that will provide you the same openness, the problem lies in frauds and people that are masking their profiles, such as appearing as lesbians while the males us behind the screen and chat.
Of course, since it is a mainstream website, it means that LGBTQ people are hesitant to use it because they are a minority when compared with heterosexuals.
Therefore, it is common to find trolling bisexual and lesbian profiles that will offer encounters that may lead to harassment and other issues that come with it.
It is fortunate to state that if you choose not to be seen by straight people, you can do it by checking off a box in profile settings, and you do not have to become a premium member to do it.
2.Lesbotronic
Even though it is not so popular worldwide, it will provide you a wide array of options and features. It is a free website that does not feature premium options, which means that you do not have to save beforehand.
At the same time, the app features convenient and transparent design, and even though you will not get an extensive database, it will allow you to meet other women with the same preferences so that you can communicate and set dates in the short future.
On the other hand, it comes with specific disadvantages as well, because you have to connect by using email. Therefore, it should not be your first place for finding dates, but it may create a more personal appeal to some.
Matches are based on compatibility level as well as similarities between profiles. Another disadvantage is that most profiles are inactive, so you will not be able to notice when the user was online last time.
You should check out this link: https://lesbiandatingsites.net to learn more on best lesbian dating sites that are currently online.
3.LDate
LDate is a perfect matchmaking website that features old layout, but that will not compromise the results you will get with it. Remember that it is not a fraud site, which means that you will get a secure sign-up process and find someone that will match your criteria.
As soon as you go past the front page, the layout gets similar to other dating sites, which means highly straightforward and simple for first-time users.
On the other hand, the downside is that you will get an extensive search system as well as full match options only when you become a premium member.
Free members will have a limited search, which means that it will be more challenging to find someone who meets your preferences and interests.
Unlike the previous platform, you can sort users based on the last log in as well as distance, which will remove the profiles that are not valid so that you can talk with people that are close to you.
Another specific feature is About My Match, which will provide you the possibility to customize your profile and to block and add particular users you do not want to see in search results in the future.
4.LesbianPersonals
If you wish to get a casual relationship that may become long-term as time goes by, you should choose this particular website and platform. Remember that it is an alternative to Grindr, which is made explicitly for gay people.
It will provide you a vast database of people similarly as platforms such as Match. You should have in mind that most profiles are based on adult search, which means that you will not be able to achieve a long-lasting relationship and connection along the way.
It comes with a large user base, which means that you can get what you want for, but it is specific for flings and not long-term relationships.
5.Match.Com
Finally, we have to mention Match, which is one of the most popular dating sites in the world, and you can also use it to find a lesbian partner.
You should enter this site: https://www.bbc.com/news/business-36202226 to understand everything about lesbian dating in general.
It features millions of members, and if you can avoid overwhelming ideas that come with mainstream apps, you will be able to find someone for yourself.
It is the perfect chance to cast a broad net on potential girls from your surroundings and area, which will allow you to reach everyone you need without any additional problem.